Call Us
087 3599287
Address
Droumagree, Kilnamartyra, County Cork, Ireland
Dangerous trees are a potential safety hazard and can damage property or cause serious injury if left unchecked. To fell a tree successfully, you need a professional that knows tree physics, biology, advanced cutting techniques, and more.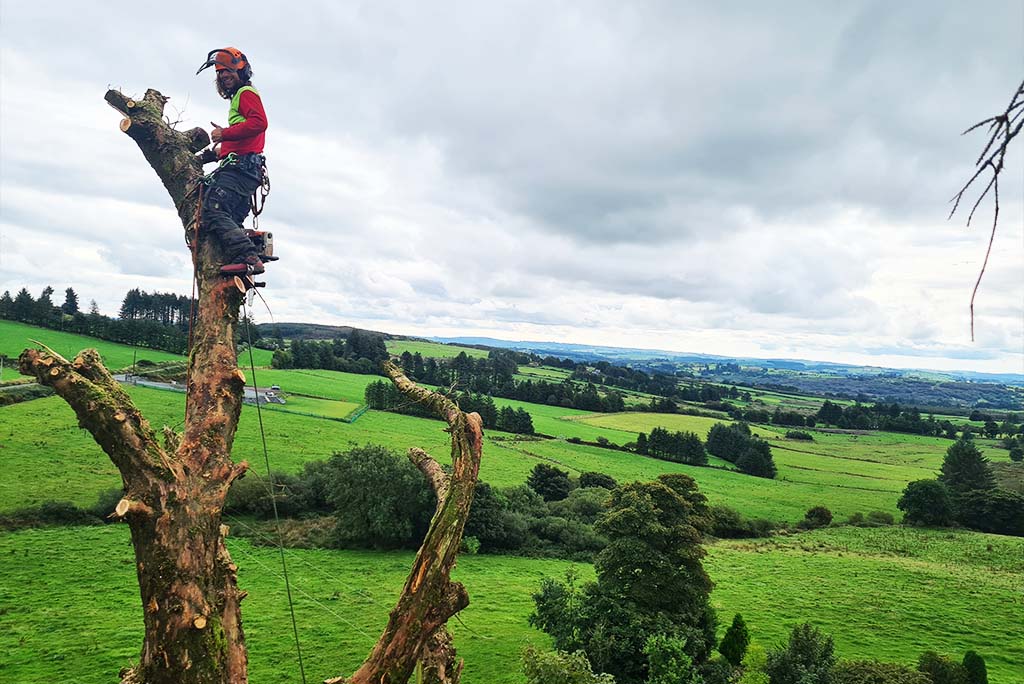 A potentially hazardous tree may have:
Significant cracks or breaks in the trunk or branches
Broken branches, fallen branches, or branches that are severely dangling
Damaged bark
Hiring a tree surgeon or arboriculture expert is the simplest answer. We'll go through an examination process that helps determine whether or not your tree has grown harmful.
When you hire us to assess if a tree is dangerous and needs removing, we will perform a visual inspection that involves;
The entire tree in its habitat is about taking a step back to assess the situation and examine any potential hazards, such as the risk of cutting and safe removal. This is critical if the tree overhangs a school, playground, or street.
The soil around the tree – we'll check the state of the soil, the form and strength of any visible roots, and any symptoms of fungal infection, all of which can impact the tree's stability.
The tree's trunk – there comes a moment when a natural hole becomes too large and when fractures or splits become so extensive that they all constitute a structural problem. That is also the moment to assess the bark's condition.
The connections in the tree. The size and shape of the canopy and crown and the health of the leaves are all factors to consider. These could be signs of impending danger or risk.
If you have a dangerous tree that needs removing, or have questions as to whether or not a tree is dangerous, please get in touch with us here at Muskerry Tree Care today.
Check Out Some Our Dangerous Tree Removal Work