Call Us
087 3599287
Address
Droumagree, Kilnamartyra, County Cork, Ireland
In the cultivation, maintenance, and study of trees, shrubs, and other plants, tree surgery is a specialised branch of arboriculture and plays a very important role. Arborists do not work with forests or big expanses of vegetation but rather with the health of individual trees and plants. A tree surgeon, in particular, is a horticultural engineer who is in charge of tree management and rehabilitation. This frequently entails scaling trees to access the region that requires treatment.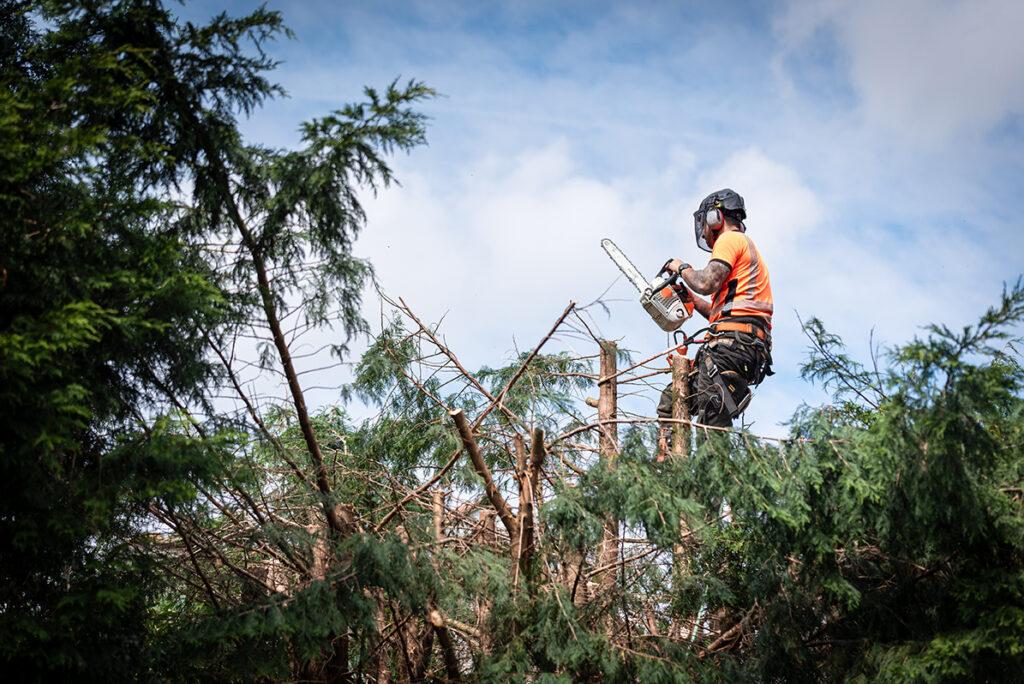 Some of the tree surgery services we provide include:
Crown reduction is when we reduce the total canopy size of a tree. This can be accomplished by equally trimming the tree's branches throughout the crown. Crossing branches are clipped, and any broken or dangerous deadwood is removed.
As tree surgeons, we may discover that a tree needs to be removed in some cases. If that happens then one of our tree surgeons must climb the tree to deconstruct it in sections, especially if the tree is very large or in a confined space. This guarantees that the fall is safe, controlled, and calculated.
Crown lifting is when we remove branches from the lower regions of a tree's crown. This raises the overall height and allows more light to reach the lower crown through the branches.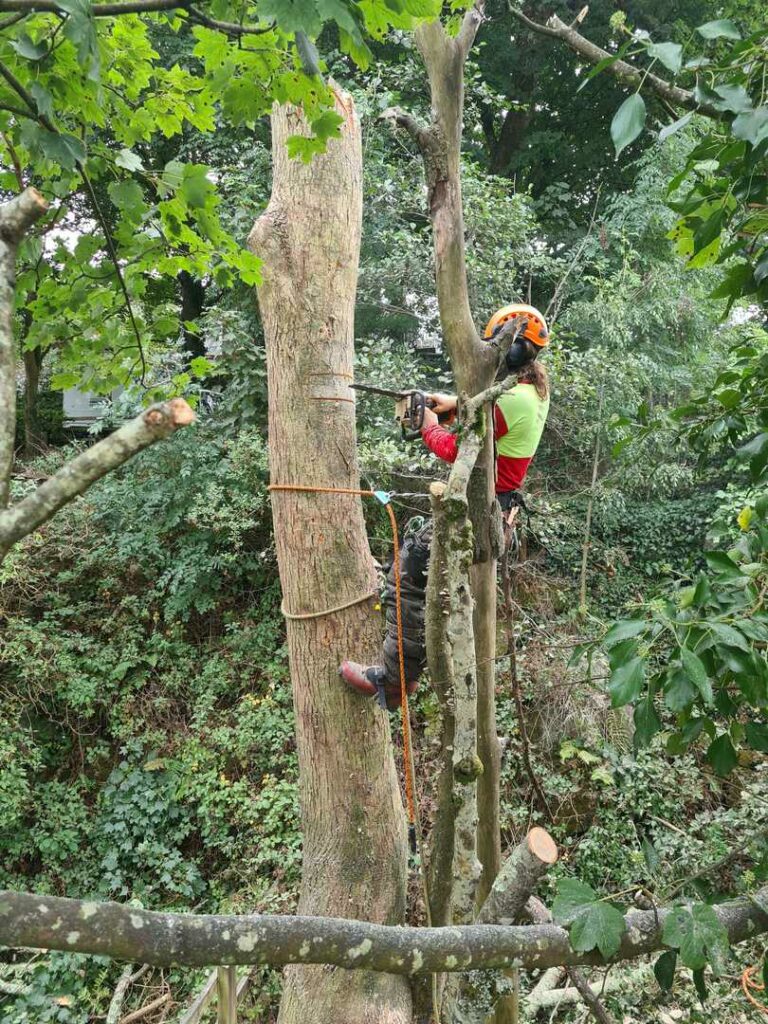 At Muskerry Tree Care, we are qualified and skilled tree surgery professionals providing a full range of tree surgery and management services. Our competent arborists cover every aspect of the process.
Check Out Some Of Our Tree Surgery Work