Call Us
087 3599287
Address
Droumagree, Kilnamartyra, County Cork, Ireland
Tree felling is a positive management practice that improves the health and diversity of trees and the species they support in wooded areas. Every tree is either a benefit or a hindrance. When a professional tree risk assessment reveals a potential issue such as a tree that is damaged or diseased beyond repair, tree removal or cutting may be necessary.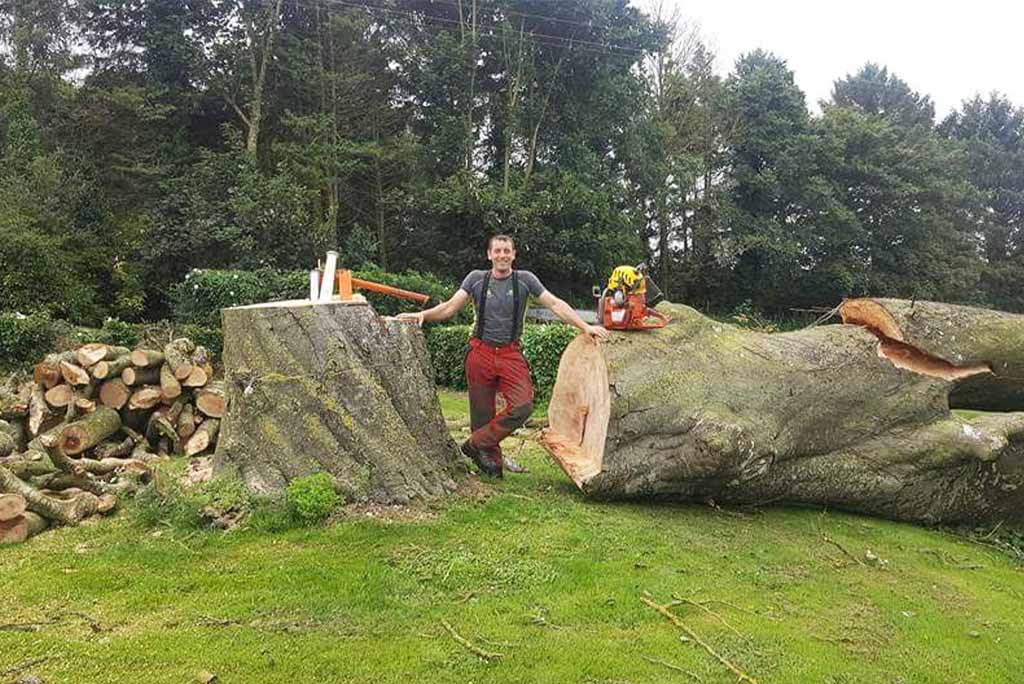 Felling is the removing of a tree in parts to remove it completely. The tree will be reduced to a stump, which will need to be removed for you to be entirely free of the tree.
We also provide a stump-grinding service, which removes old stumps left behind from tree removal or felling, allowing the ground to be grassed or cultivated.
Topping involves removing the top of the crown to reduce height, but it can also induce heavy re-growth.
Because topping can be somewhat dramatic, it is not suggested as the first choice for many trees. However, it may be appropriate for some coniferous trees and utility situations, such as avoiding overhead cables.
Lopping is the process of removing the side parts of a tree to pull it away from buildings, services, or other structures. 
Lopping, like topping, is a difficult procedure that isn't usually suggested as the first choice for many trees. It is, nevertheless, appropriate for some trees and necessary in some circumstances.
Check Out Some Of Our Tree Felling Work
Call Us
087 3599287
Address
Droumagree, Kilnamartyra, County Cork, Ireland