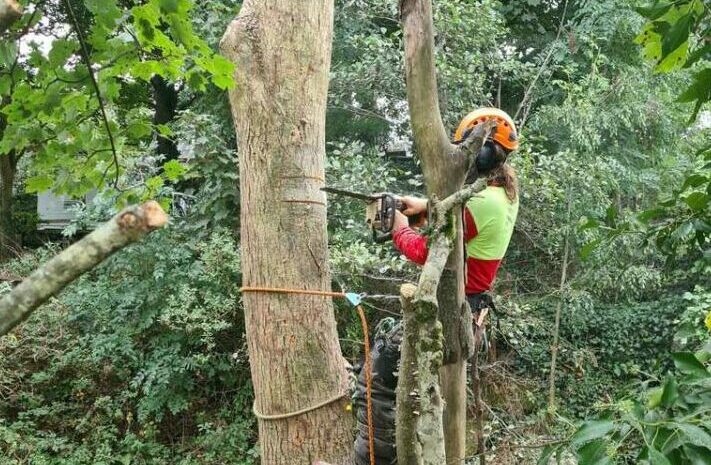 Have you ever considered how relieved you might feel after scheduling an appointment with a healthcare surgeon who can help you with your health issues?
Tree surgeons do the same thing when they offer treatments to trees that have contracted diseases and aren't developing as they should. The job of tree surgeons has been widely misunderstood over time. Nonetheless, it is fortunate that you stumbled across this article in order to learn what a tree surgeon is and other vital information about being a tree surgeon.
Who Is A Tree Surgeon?
A tree surgeon is a competent expert that uses their knowledge and skills for the maintenance of trees. In many locations, tree surgeons are also addressed as arborists or horticultural maintenance professionals. A tree surgeon is usually involved in all stages of a tree's existence from planting to maintenance and then its removal, but why is that?
When a tree is not properly cared for, it will develop health and wellness concerns, which will have a negative impact on the tree's appearance and life cycle. Pest infestations, fungal diseases, bacterial infections, natural and human-caused damage, chemical and weather burns, and soil difficulties are all examples of these concerns.
What Are The Skills Required By A Tree Surgeon?
The skills below are what all of our tree surgeons need to have in spades in order to deliver effectively. They include:
Communication: Tree surgery has always been a taxing, dangerous and time-consuming job. And to excel at it, communication with your team members would be required for productivity and safety.
Time-management: Carrying out work in a timely and efficient manner is a necessary skill.
Having an expert proficiency with a vital understanding of trees and shrubs. Which includes natural topics such as growth, pest and nutrition, etc.
Physical fitness to practically do the job.
Ability and willingness to work in bad weather conditions and also withstand height requirements.
What Does Being A Tree Surgeon Involve?
Apart from being an expert with power tools and other risky equipment, which is frequently required while perched high in a tree, you must also be well-versed in the following aspects.
Tree felling: This involves removing a tree completely particularly when it is in a restricted area or it is large.
Log splitting: It involves splitting firewood from logs that had been pre-cut into sections.
Planting: It involves placing a seed into the ground for it to grow.
Root removal: It involves removing a root completely and ensuring that it doesn't grow anymore.
Pruning: It involves trimming overgrown branches or stems to encourage growth.
If you think you need a tree surgeon, chat with the experts at Muskerry Tree Care today. Call us on 087 359 9287 now, we are happy to help.